About Magnum Ceramic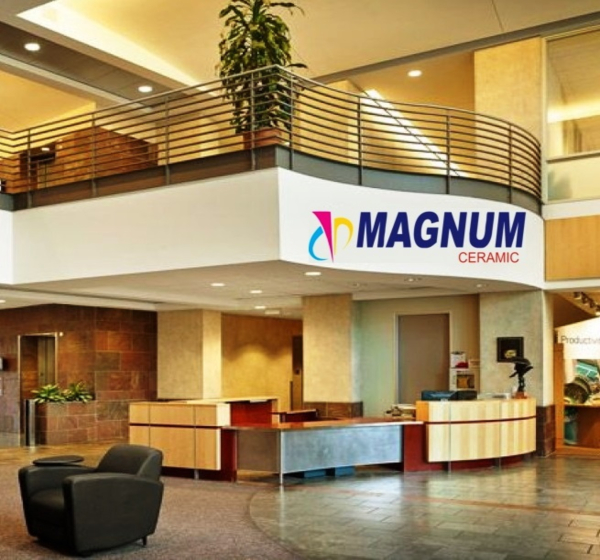 Magnum ceramics has dedicated, hardworking, skilled and enthusiastic man force always strive to give their best for customer satisfaction.
Magnum ceramic Pvt Ltd. Is a company dedicated to the manufacture of an innovative and highest quality ceramic Glazed Floor Tiles. Company by constant concern for progress and effort for satisfying the most demanding needs of market, maintains the highest quality standards by using the state of the art technology for production.
Magnum ceramic is well known through the industry due to our technologically advancement, innovative designs, and unbeatable quality. Magnum ceramics product range offers endless choice of ceramic flooring tiles through various design and collection with both digital printing and screen printing, which has rustic elements, the covering single colors, marble prints, decorated tiles in glossy, matt, satin finish and more. We are manufacturing different sizes such as 60×60 cm, 33×33 cm.
Learn More
Why Choose Us
Countless Design Possibilities for your Unique Expression Dedicated to creating the highest-quality tiles in the world.
The perfect harmony between innovation and creativity, our tiles are produced in compliance with the international standards. High quality tiles will make your places most beautiful.
Deliver expansive scope of outlines for deciding the ideal fitting for your criteria. Unending decision will give numerous choices to make your place exceptionally lovely.
Utilizing global assembling innovation for produces most recent and durable items. We have extremely committed staff and persistent working hardware to satisfy client's necessity individually.
Our Strengths
Our high quality craftsmanship, ground-breaking style and focus on innovation remains unparalleled in the industry.

Presence in 20+ Countries

Quality and Certified Process

Advanced & Modern Production Units

300+ Skilled Manpower

Timely Modernization in Designs