Magnum ceramic Pvt Ltd. Is a company dedicated to the manufacture of an innovative and highest quality ceramic Glazed Floor Tiles. Company by constant concern for progress and effort for satisfying the most demanding needs of market, maintains the highest quality standards by using the state of the art technology for production.
Magnum ceramic is well known through the industry due to our technologically advancement, innovative designs, and unbeatable quality. Magnum ceramics product range offers endless choice of ceramic flooring tiles through various design and collection with both digital printing and screen printing, which has rustic elements, the covering single colors, marble prints, decorated tiles in glossy, matt, satin finish and more. We are manufacturing different sizes such as 60×60 cm, 33×33 cm.
Magnum ceramics has dedicated, hardworking, skilled and enthusiastic man force always strive to give their best for customer satisfaction.

Magnum ceramic is using digital printers and technology of Spain's Efi Cretaprint.
Magnum ceramics is an ISO 9001, ISO 14001 Certified company with production capacity of 12,000 sqmtr / day. Magnum ceramics is also a CE certified company.
Company is appreciated by customers in more than 20 countries throughout the world for elegance, quality, designs and technology.Company has honored the highest export award of ceramics by CAPEXIL in 2009-10.
Our Certification and Recognition
CAPEXIL Certificate of Merit
Certificate of Export Recognition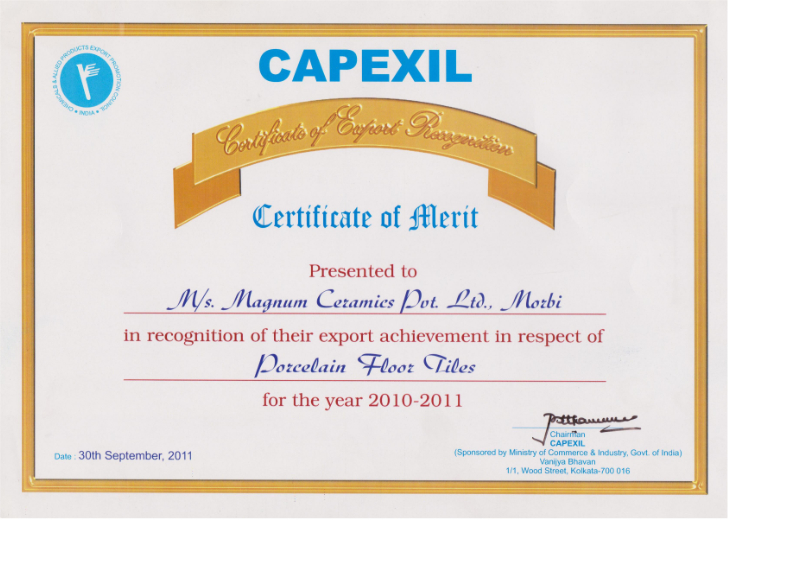 Recognition - Certified Environment Management System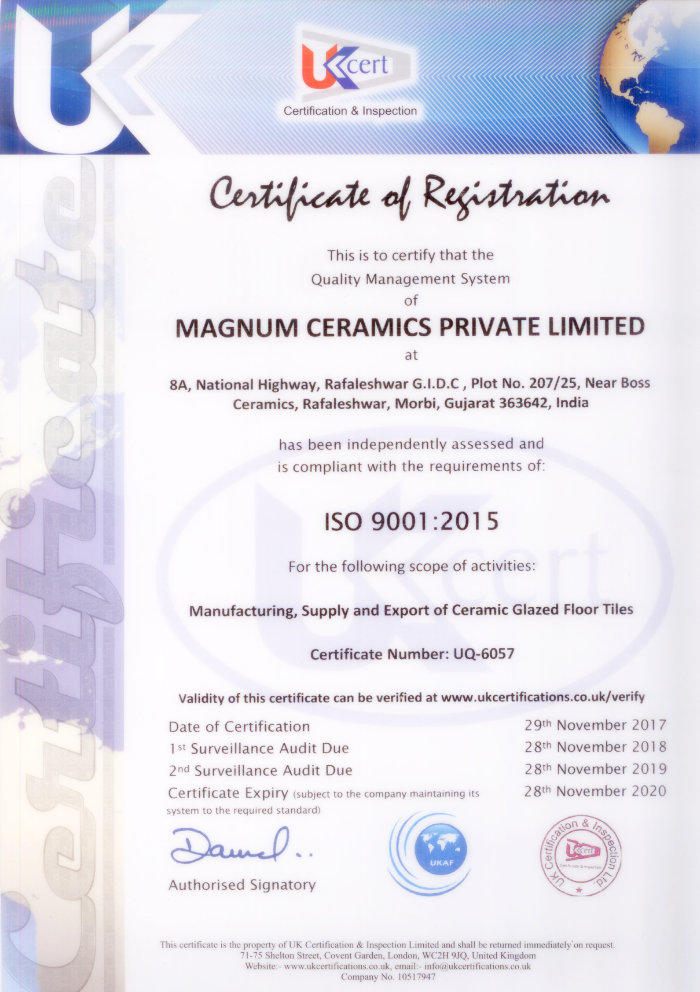 Recognition - Certified Quality Management System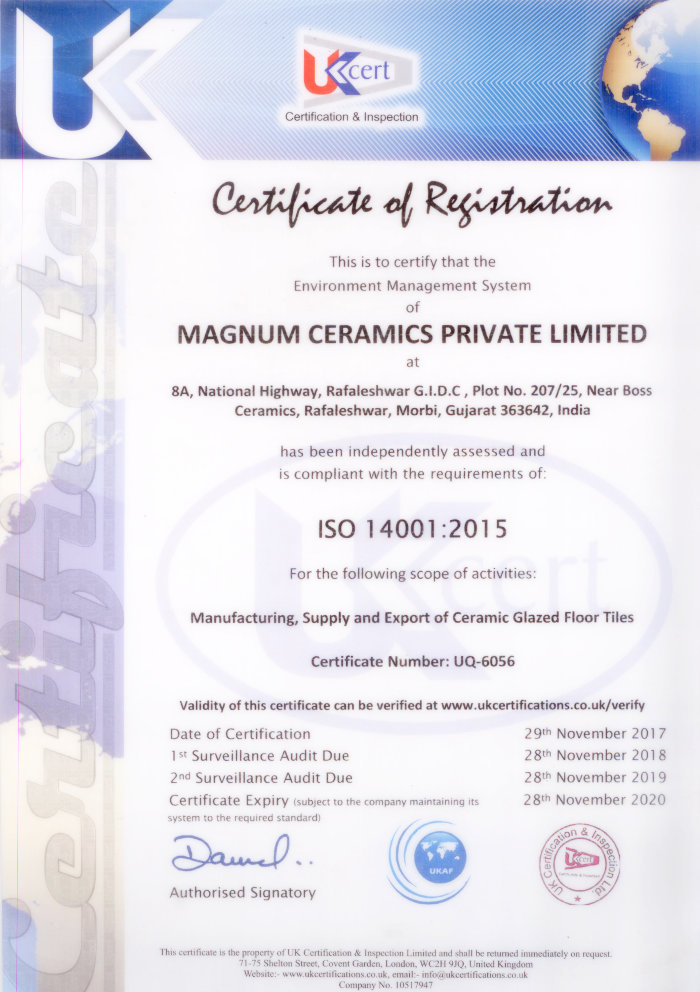 Our Vision
Magnum's Vision is to be the leader in Ceramic floor sector and to be respected as a company that high on quality, consistency in development of its product and excels in customer service.
Our Mission
Magnum's Mission is to offer wide range of superior quality ceramic floor tiles product by adopting modern technology and to satisfy customer needs in looking for comfort and well being.